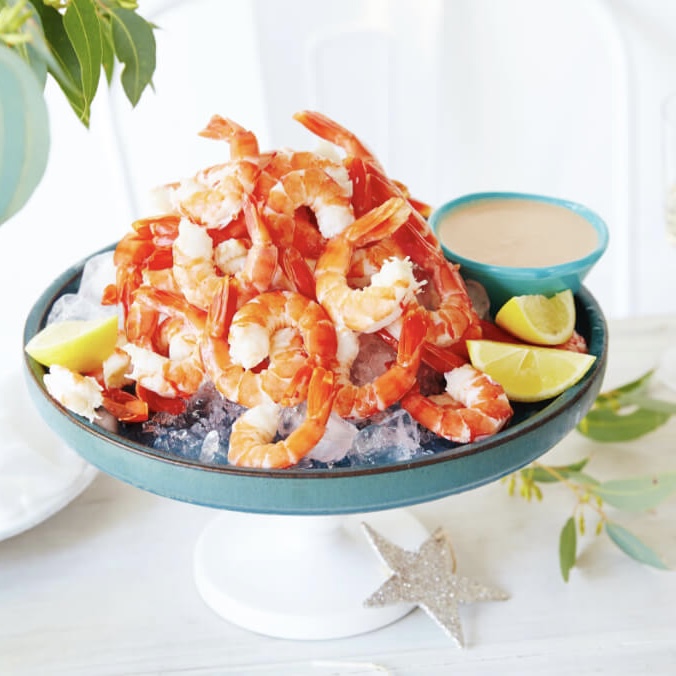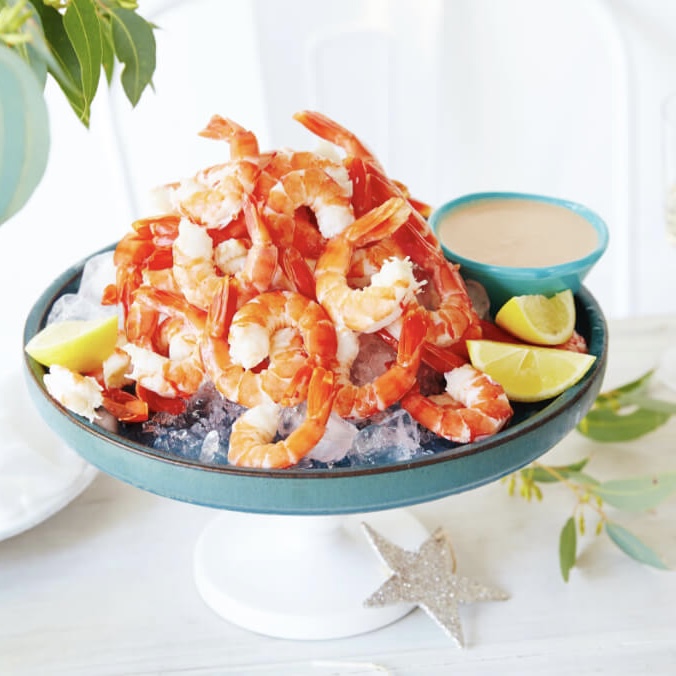 Dip into Easter with this classic and delicious seafood cocktail sauce with a little kick. A tasty bbq entree with only 4 simple ingredients and no cooking required.
A perfect recipe for any variety of prawns including king, green or Thai prawns.
Prep Time: 20 Minutes  |  Serves: 6
Ingredients
24
cooked large prawns, peeled leaving tails intact
1/4
cup good quality tomato sauce
1
lemon ( fresh lemon juice)
Method
Peel your prawns by removing the head and shell. Leaving the tail intact is optional.
To make the cocktail sauce, combine the cream, tomato sauce and lemon juice in a small bowl.
Taste and season with sea salt and pepper (you can add a splash of Worcestershire sauce and Tabasco if you have them for additional flavour).
Fill a round serving bowl three-quarters with crushed ice. Drape the prawns all around its lip so the tail is pointing to the centre of the bowl.
Into the middle of the dish, nestled into the ice, place the Seafood Sauce. Garnish with wedges of lemon and Serve immediately.