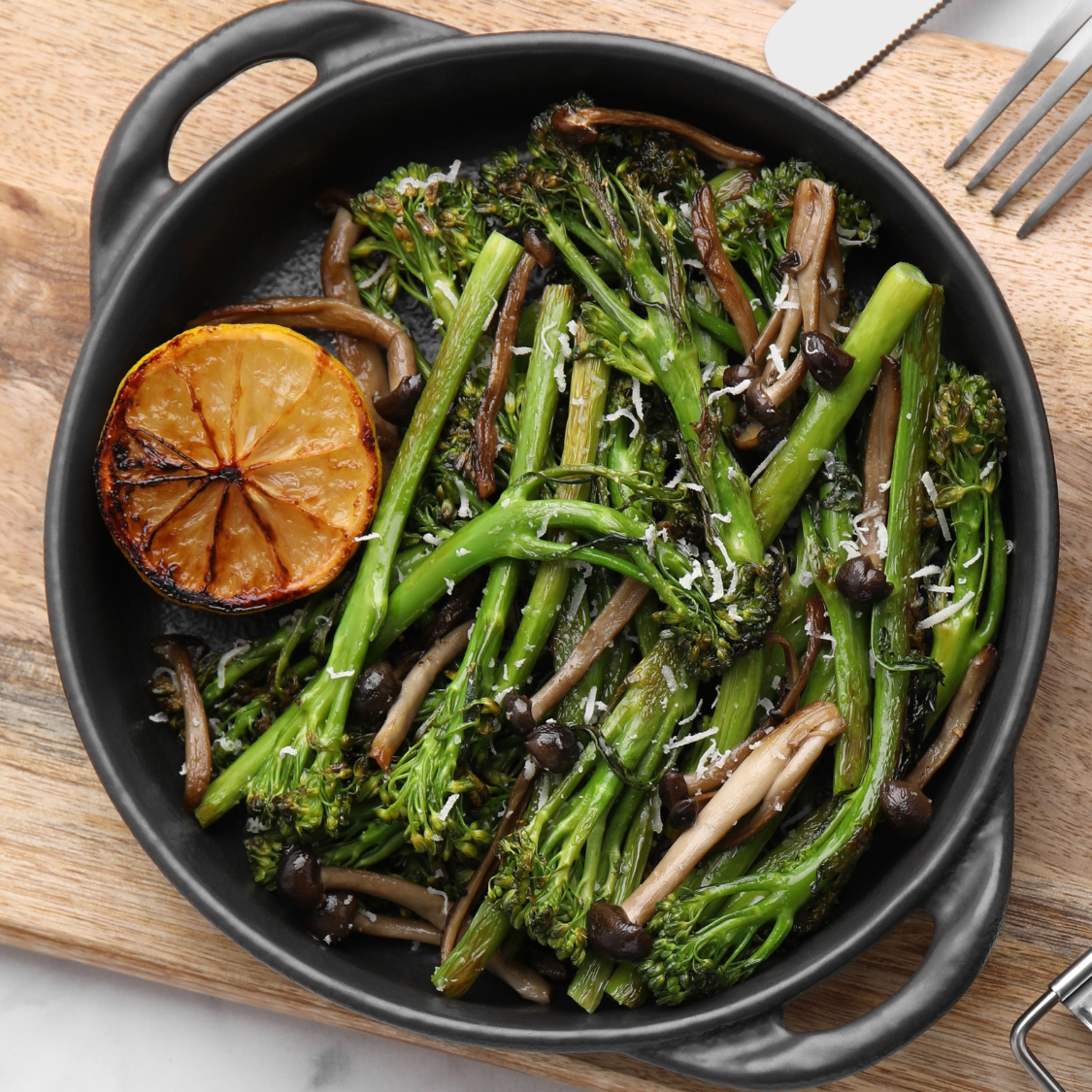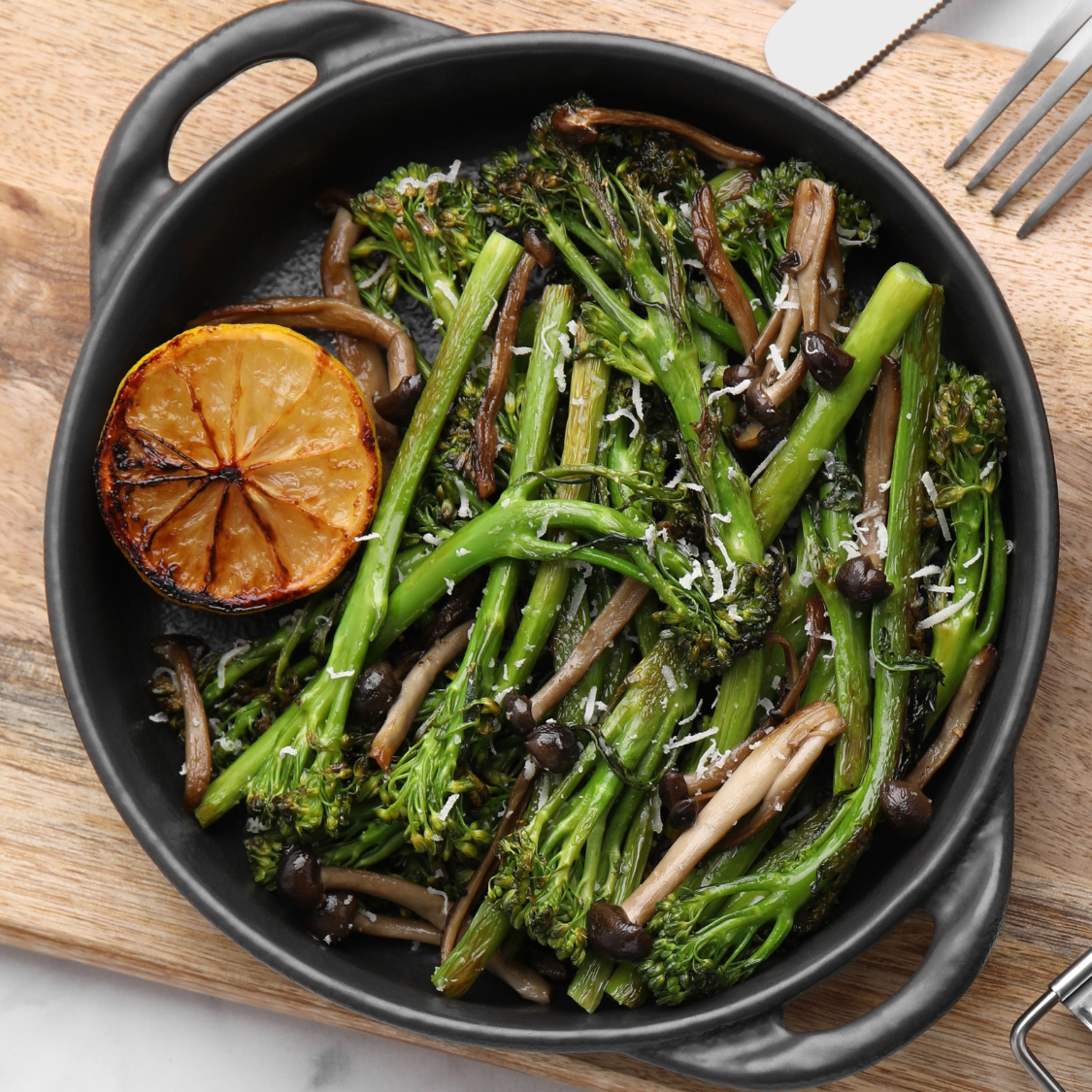 This recipe for Roasted Broccolini with Winey Mushrooms combines perfectly roasted broccolini with mushrooms sautéed in white wine and butter!
Prep Time: 15 Minutes  |  Cook Time: 30  Minutes
Ingredients
For the Roasted Broccolini:
1 bunch of broccolini, trimmed and washed
2 tablespoons olive oil
Salt and pepper to taste
For the Winey Mushrooms:
8 oz (225g) mushrooms (such as cremini or button mushrooms), sliced
2 cloves garlic, minced
1 tablespoon olive oil
1/4 cup dry white wine
2 tablespoons butter
Salt and pepper to taste
Method
Preheat the oven to 400°F (200°C).

Roast the Broccolini:

Place the washed and trimmed broccolini on a baking sheet.
Drizzle with 2 tablespoons of olive oil and season with salt and pepper. Toss to coat the broccolini evenly with the oil and seasoning.
Roast in the preheated oven for about 15-20 minutes, or until the broccolini is tender and slightly crispy on the edges. Make sure to flip them halfway through the roasting time for even cooking.

Prepare the Winey Mushrooms:

While the broccolini is roasting, heat 1 tablespoon of olive oil in a skillet over medium heat.
Add the sliced mushrooms and sauté until they start to release their moisture and turn golden brown, about 5-7 minutes.
Add the minced garlic and sauté for an additional 1-2 minutes until fragrant.

Add Wine and Butter:

Pour in the white wine and allow it to simmer for a couple of minutes, allowing the alcohol to cook off and the flavors to meld.
Reduce the heat to low and stir in the butter until it's melted and coats the mushrooms. This will create a rich and slightly creamy sauce.

Season and Serve:

Season the mushroom mixture with salt and pepper to taste. Keep in mind that the wine and butter will also contribute some flavor, so adjust the seasoning accordingly.

Combine and Serve:

Once the broccolini is roasted and the mushrooms are sautéed, you can either plate them separately or combine them on a serving platter for a delicious pairing.
Drizzle the winey mushroom mixture over the roasted broccolini.

Serve:

Serve the Roasted Broccolini with Winey Mushrooms as a delightful side dish to complement your main course.

Enjoy your flavorful and savory Roasted Broccolini with Winey Mushrooms!